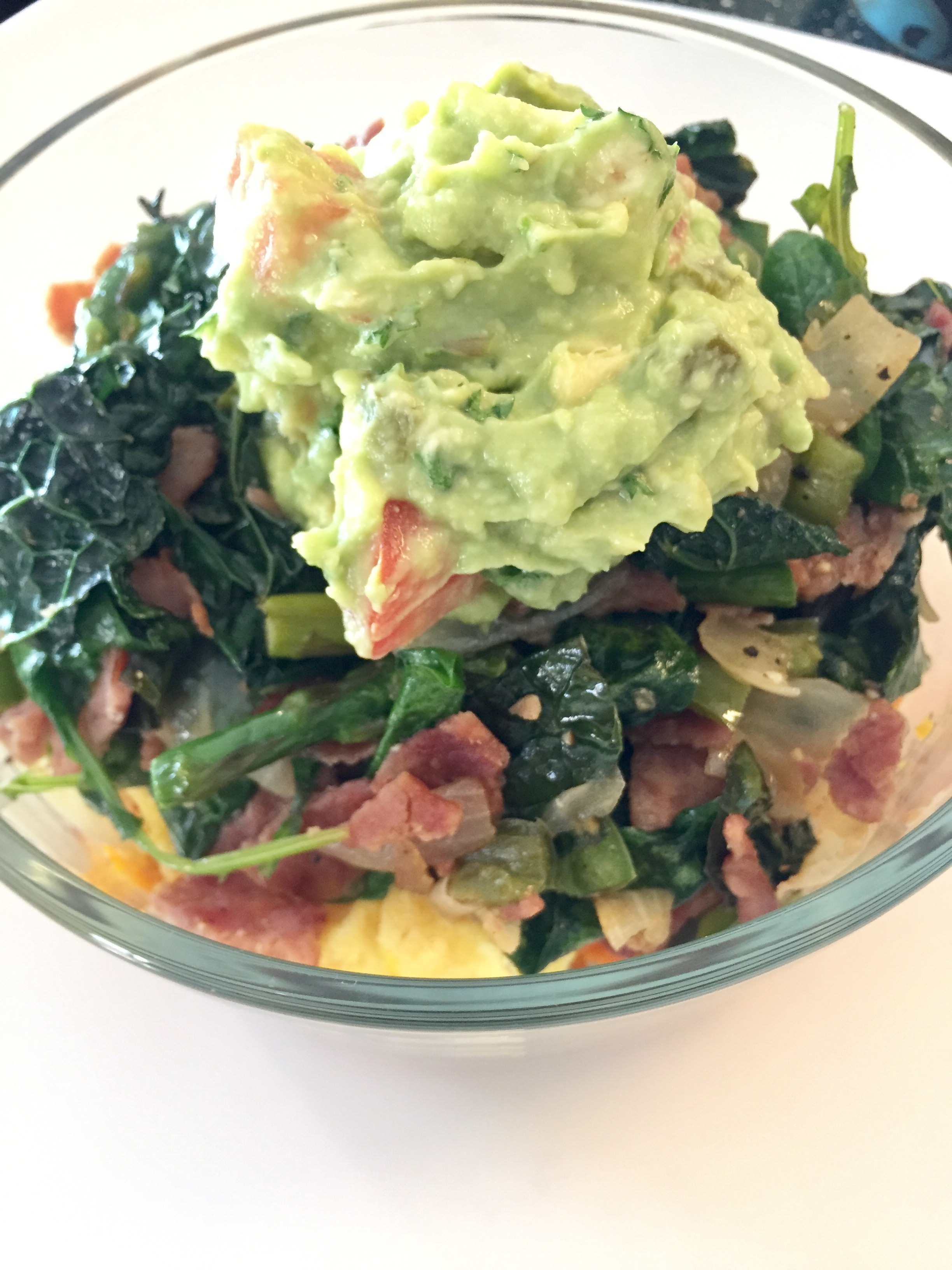 Ingredients
2 T avocado oil
1 small onion, diced
1 red bell pepper, diced
1 green bell pepper, diced
1 serrano pepper, diced
2 sweet potatoes, peeled and diced
1 tsp himalayan salt
Freshly ground pepper
2 C chopped kale
1/2 tsp of garlic powder
1 tsp of Bragg's seasoning mix
1 tsp of cumin
6 eggs
1 avocado, diced
1 C of fresh cilantro, chopped
1/2 pound turkey sausage

Directions
Preheat oven to 400 degrees.
Add oil to skillet and sauté onions and jalapeño with a pinch of salt and pepper. Cook over medium heat until the onions have softened. 
Increase heat to medium high and add sweet potatoes and peppers to the skillet.
Drizzle sweet potatoes with avocado oil, and season with one teaspoon of salt, pepper and rest of the spices
Cook sweet potatoes, stirring occasionally, until crispy on the outside and tender on the inside, about fifteen minutes. Add the turkey sausage to brown, about 5 minutes after the sweet potatoes have started. Add the kale last few minutes.
Make a well in hash for six eggs.
Crack an egg in each well and bake in oven, until eggs are set (about 5 minutes)
Sprinkle with fresh cilantro and serve.